London is one of the most vibrant and culturally-rich cities in the world. It offers a variety of attractions, activities, and sights that provide an unforgettable experience to every visitor. From iconic landmarks such as Buckingham Palace and Big Ben to beautiful green spaces like Hyde Park, London has something for everyone.
Whether you're looking to explore historic sites or take in some modern culture, this city won't disappoint. With its vast array of galleries, museums, theatres, and shops there's no shortage of things to do in London – so why not start planning your trip today? Discover where to go and what to see during your time in this remarkable city!
Tower of London
The Tower of London is a must-see for any traveler looking to explore the history and culture of London. Built-in 1078 by William the Conqueror, it has served many purposes over its 900 years: from an armory and royal mint to a zoo and even a prison.
Today, this imposing fortress stands as one of London's most iconic landmarks – just outside lies the famous Tower Bridge – drawing thousands of visitors every year. When you're exploring the Tower, you can take part in guided tours led by Yeoman Warders (the 'Beefeaters') or wander alone through its cobbled streets surrounded by ancient walls.
Along your journey you will get to see some incredible sights including The White Tower which houses some fascinating exhibits on British Royalty throughout history; Traitors Gate where prisoners were brought into the castle; The Crown Jewels located at Jewel House; plus numerous other monuments such as St Johns Chapel, Wakefield Tower, and Waterloo Barracks. So make sure when visiting London that you make time for a visit to this historic site – it is worth seeing!
Westminster Abbey
Westminster Abbey is a must-see destination for anyone visiting London. Located in the heart of Westminster, this stunning Gothic church has been witness to coronations and royal weddings since 1066.
Its intricate architecture is home to tombs, monuments, chapels, and stained glass windows that tell the story of British history over hundreds of years. Visitors can explore its grand interior by taking guided tours or attending services such as Evensong or Eucharist held daily at different times throughout the week.
For an extra special experience, visitors can even see inside the Queens Diamond Jubilee Galleries which offer a unique view of centuries of art and history all within one building! Whether you're looking to admire its beauty or delve into some fascinating British heritage, Westminster Abbey should be top on your list when traveling around London.
Buckingham Palace Big Ben The Shard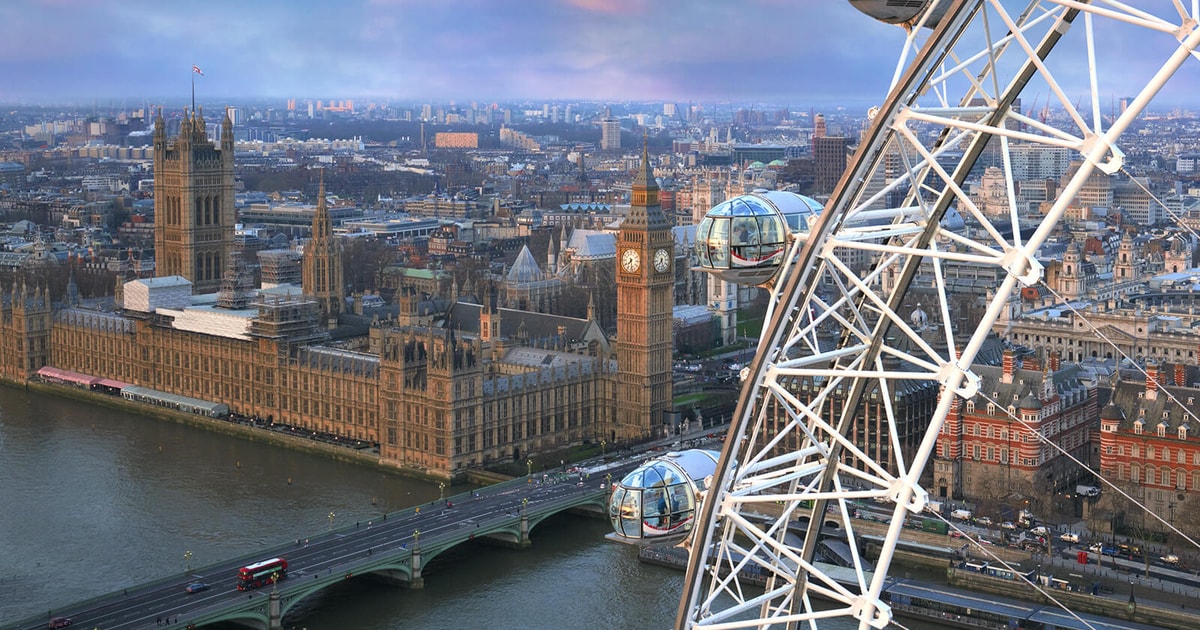 London is a city that offers an abundance of amazing sights to see, from world-famous landmarks such as Buckingham Palace and Big Ben to modern architectural wonders like The Shard. Visiting these attractions provides you with the perfect opportunity to explore London's rich history and culture.
Buckingham Palace is one of the most iconic buildings in all of England, serving as the official residence of Queen Elizabeth II since 1837. It has been the backdrop for many royal occasions over its long history and can be seen in person or during a guided tour. Inside, visitors are treated to magnificent architecture and stately décor throughout its 775 rooms.
Big Ben stands tall on the north bank of the River Thames near Westminster Bridge, dominating London's skyline since it was first constructed in 1859. This grand clock tower houses a bell that still rings every hour on the hour—a sound that has become synonymous with London itself!
Climb up inside Big Ben for some stunning views across London or take photos from outside while admiring this majestic structure from afar. The Shard is one of Europe's tallest skyscrapers at 310 meters high, located close by the Southwark Bridge along the south bank of the River Thames.
Its unique glass façade creates an eye-catching contrast against London's traditional urban landscape; making it an essential stop for any traveler wanting a view across this vibrant metropolis! Ascend 72 floors up inside The Shard for panoramic views stretching out into distant horizons far beyond what can be seen from ground level – truly breathtaking!
Conclusion
London is an amazing city with plenty of things to do and see, from iconic landmarks such as the Tower of London and Buckingham Palace to world-class shopping on Oxford Street. There's something for everyone in England's vibrant capital city.
And if you're looking for a truly unforgettable experience, why not book a date with one of the many beautiful London escorts? Whether it be dinner and drinks or just some companionship while exploring all that this great city has to offer, hiring an escort can add a special sparkle to your stay in London.