Are you looking for ways to integrate architecture and outdoor design into your home? Matching your deck to your home can be a daunting task, but it doesn't have to be. With the right planning and creativity, you can create a stunning space that complements both the indoors and outdoors of your home.
From color schemes to furniture selection, this article will help you bring together style and function for an inviting yet functional outdoor oasis. Learn how you can transform any backyard into a stylish living area with expert tips on matching your deck to the existing architecture of your house.
Discover new ideas for designing an attractive al fresco dining area or cozy seating area perfect for entertaining guests. Get inspired by our beautiful photos and helpful advice on making sure each component comes together seamlessly!
Unifying the Exterior Aesthetic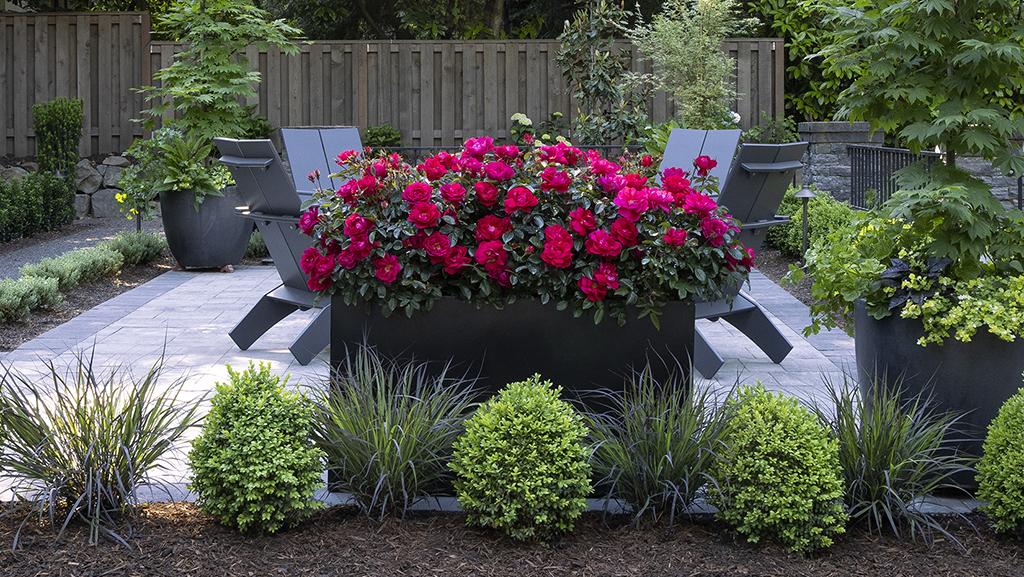 When it comes to creating a unified aesthetic between your home and deck, there are several ways you can go about achieving it. The first is by incorporating elements of the house's architecture into the design of the deck.
This could include materials such as wood, brick, or stone that echo those used in building construction. Where possible, use similar colors for furniture and fixtures so they blend seamlessly with their surroundings – think pale blues and sandy hues if your house has a beachy vibe.
You can also play with textural contrasts; opt for smooth surfaces like polished concrete against rough textures such as pebbles or slate tiles to add visual interest without clashing too much with what's already in place. Finally, introduce some greenery around the edges of your outdoor area to bring everything together while adding a layer of beauty and serenity to your space. With these simple tips in mind, you can create a cohesive look between the indoors and outdoors that will enhance both spaces alike!
Enhancing Curb Appeal with Decks
Adding a deck to your home can be an excellent way to enhance curb appeal and create a unique outdoor living space. Decks come in all shapes, sizes, materials, and colors so that you can find the perfect one for your home.
It's important to match the style of your deck with the architecture of your house. For example, if you have a traditional-style house then consider opting for a classic wood deck or stone patio instead of something more contemporary.
If you live in an ultra-modern home then opt for sleek metal rails and modern furniture pieces on top of exotic hardwood boards. Matching the style and design of your deck with that of your home, it will help create an integrated look between architecture and outdoor design. Additionally, when choosing furniture pieces make sure they are not only comfortable but also aesthetically pleasing as this is what will truly bring out the beauty in both indoor and outdoor spaces alike!
Finding Appropriate Deck Materials for Your Homes Style
Finding appropriate deck materials for your home's style can be a difficult task. While considering the design of your deck, it is important to ensure that the materials you choose fit with the existing architecture and decor of your house.
Wood is often a great choice due to its natural beauty and versatility, but there are also many other options available such as composite, stone, brick, or concrete. Consider how each material will look on the walls and roofline of your house before making any decisions about what's right for you.
Additionally, make sure you take into account all practical considerations such as durability and maintenance when selecting materials for your outdoor space – this will help ensure that your deck looks good season after season!
Conclusion
Creating a Deck for Your Home is the perfect way to integrate architecture and outdoor design. It not only adds value and beauty to your home but also provides an inviting atmosphere for backyard entertaining.
The right materials, colors, and finishes can create a unique look that complements your existing architecture while providing a functional space for relaxing or entertaining. With careful consideration of size, shape, texture, color, and other elements of design you can craft a Deck to Your Home that reflects your style while blending seamlessly with your home's existing interior and exterior designs.